Introduction
Welcome to the Shiatsu Clinic! My name is Joanna Smith-Holley and I came to New Plymouth in 2001 to set up my practice. It's located on the outskirts of New Plymouth in a peaceful and tranquil environment, just 15 minutes from the city centre. I am a qualified and registered practitioner with over 20 years experience as a Shiatsu therapist.
When you come for a Shiatsu you'll take your shoes off but otherwise remain fully clothed. You will lie on a comfortable futon on the floor and enjoy a gentle form of natural therapy which works on pressure points to bring about health and well-being.
I am also a qualified massage therapist. Unlike Shiatsu you remove your outer clothing as oils are used as part of this relaxing therapy.
You choose the treatment you prefer. I can also offer advice about which would be most effective for your situation.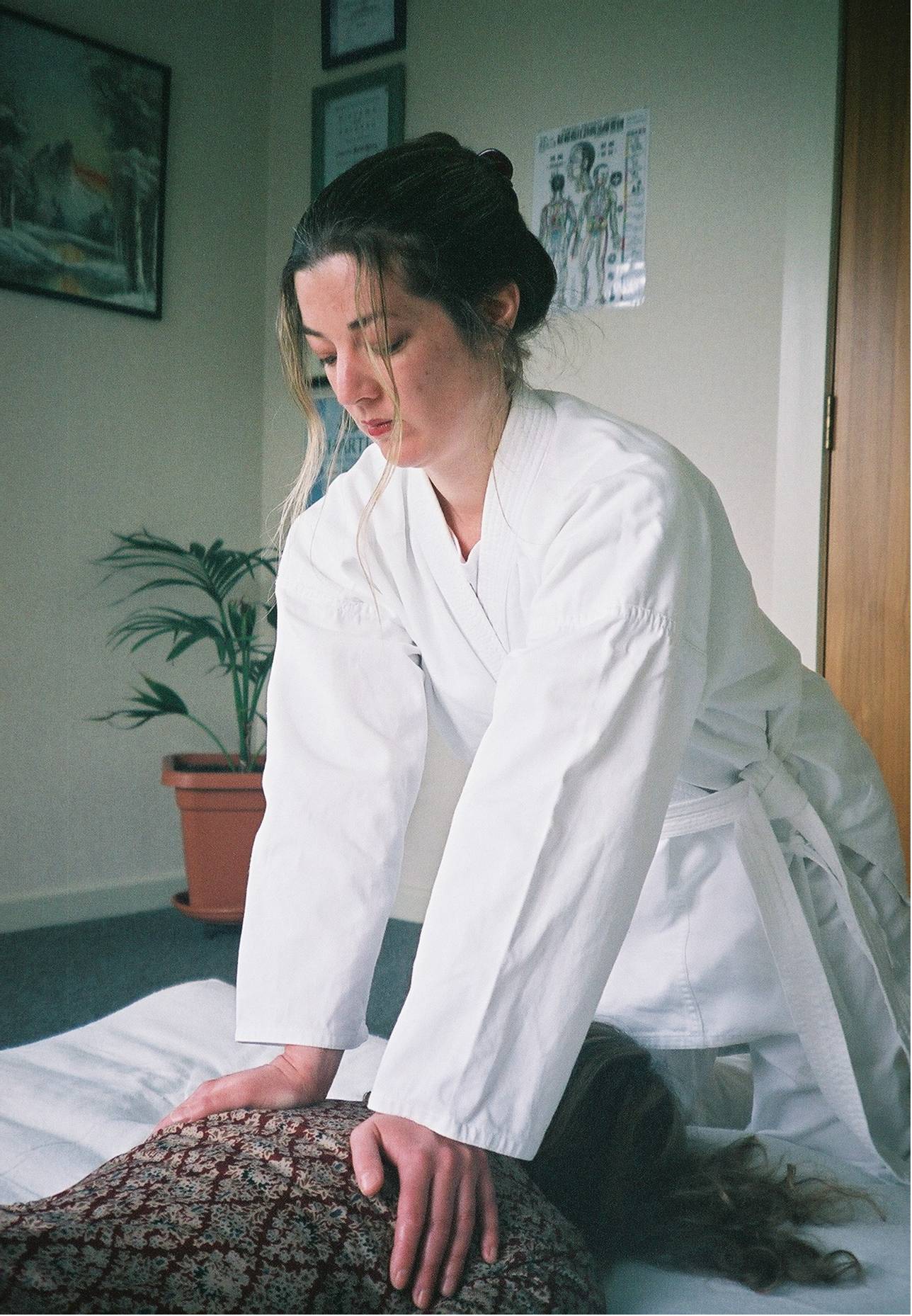 How does Shiatsu work?
Based on the oriental system of pressure points, Shiatsu utilises finger and palm pressure, stretches and other massage techniques to treat a variety of ailments such as:
Back pain
Neck and shoulder pain
Sciatica
Headaches
Stress and fatigue
Sports injuries
Pregnancy and post-natal disorders
Occupational Overuse Syndrome (OOS)
Digestive problems
And many other conditions
Sometimes described as "acupuncture without the needles", Shiatsu is non-invasive and tailored to the individual's requirements.
Contact me now for an appointment or go to the next page to read more about me and Shiatsu.